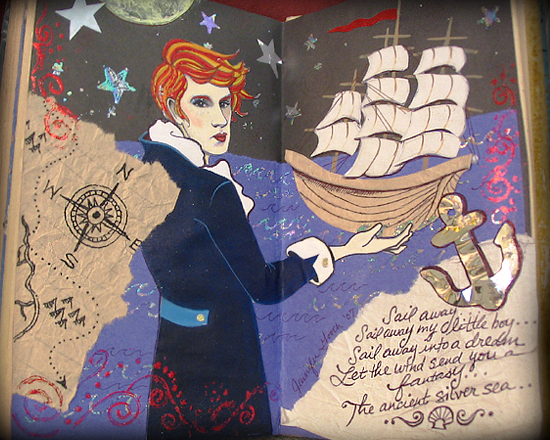 The book is so much smaller than I thought it was in real life. It's so precious! It took me a little longer than I expected, but I wanted to illustrate a majority of the collage. I really wanted to do a nautical theme and ended up taking lyrics from the gorgeous "Ari's Song" for inspiration... I hope you enjoy the pictures :o)



These are a couple of the preliminary sketches I made of "Captain Patrick" ;o)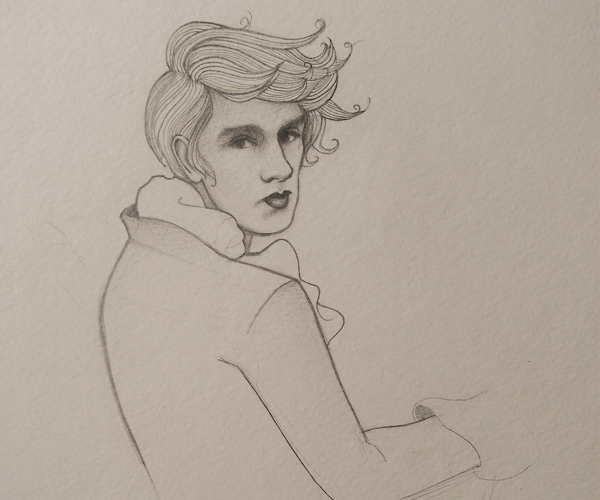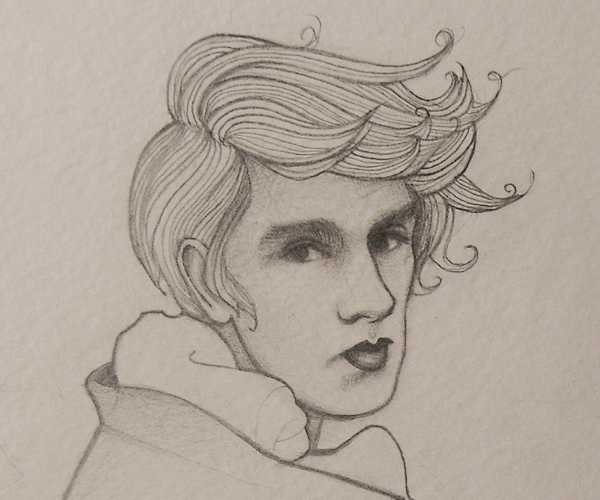 Here he is painted and apparently eager to hop onto the page already!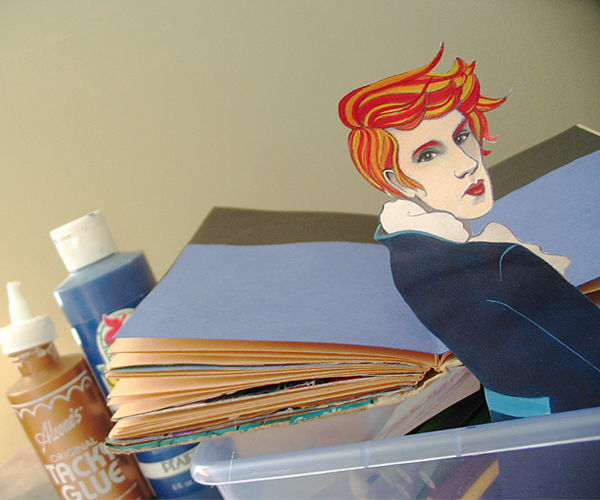 My messy work station... can you spot Captain Patrick? ;o)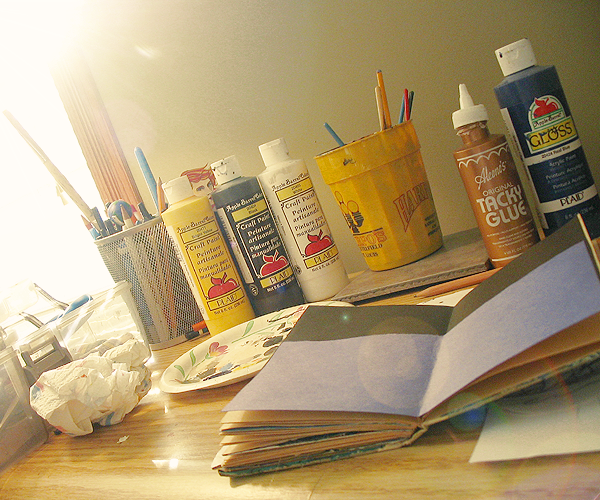 I put some red shiny foil in his hair to make it pop out a bit more, this picture isn't really that great though. I also tried to put some glitter around his eye but it looked a little funky under the eye... so I tried to paint over it and it doesn't quite look right now, but ohhh well, I tried!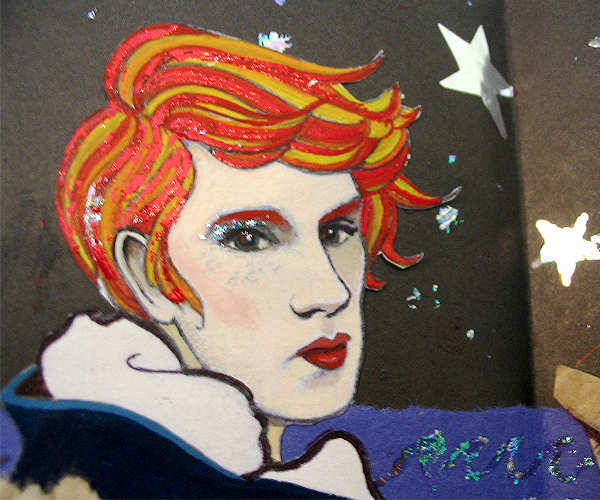 I tried to make everything as 3D as possible. The ship was probably the most difficult because I had to cut out all the little individual sails...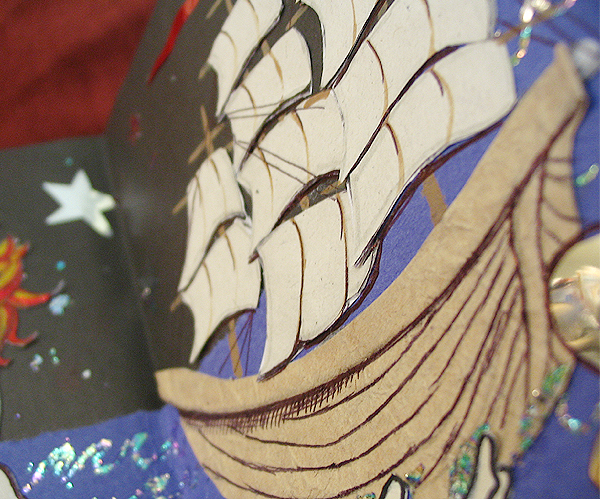 Here's my little Lord of the Rings inspired nautical map and my silver anchor. I'm actually really proud of that anchor, haha. That was tricky to cut out, too, lemme tell ya...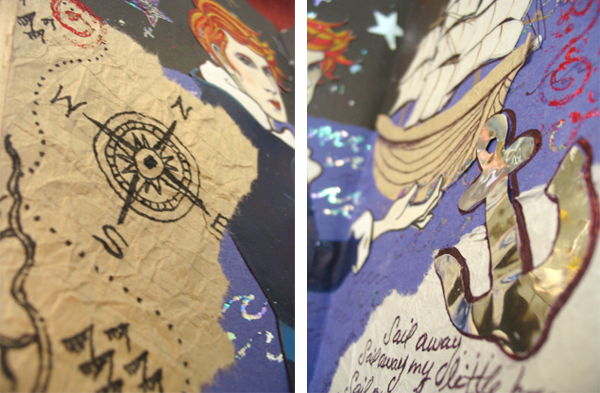 The finished product in all it's shiny goodness...




Now it's off in the mail for Jacquie - I hope you have as much fun creating your pages as I did mine! ;o)