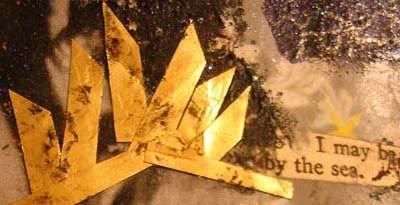 I really didnt know what to do when i received the book. At first i was afraid to start because the previous pages are just so amazing that i didnt think i would be able to come up with something as wonderful as theirs.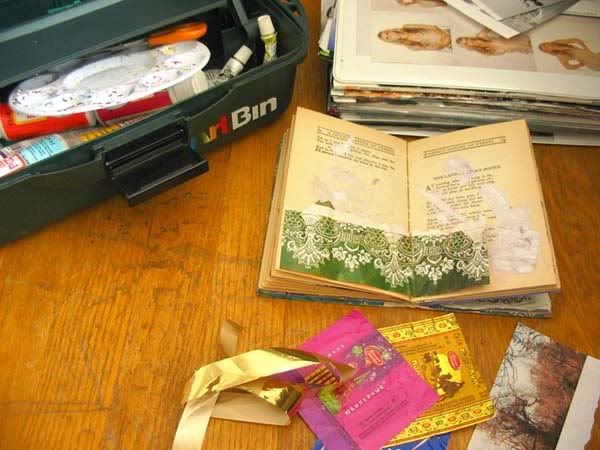 so i sat down with my "inspiration book"...(its in the upper right hand corner. its just a binder filled with photos from magazines,new papers and various other places that i find appealing. and that inspire me in some way) well anyways i sat down with this and began going through some pages.





there was really no specific reason i chose the page i did. basically just random. anyways, see the green scrap at the bottom of the second page, well that was on a page and it just screamed out patrick to me, plus i loved the pattern. it REALLY helped me get started...





then i found that map, printed out one of my FAVORITE patrick photos, found an old old old deck of cards that have been in my basement for who knows how long, (seriously i think they're ancient) and got the perfect idea. oh and if your wondering what that is in the very bottom right corner, its a candy wrapper. i have a friend who is russian and her mom ALWAYS brings home bags of candy when she goes to visit relatives in russian. so of course i had some. i couldnt resist! and the wrappers were just so pretty that i couldnt throw them away. i knew i would use them one day for something...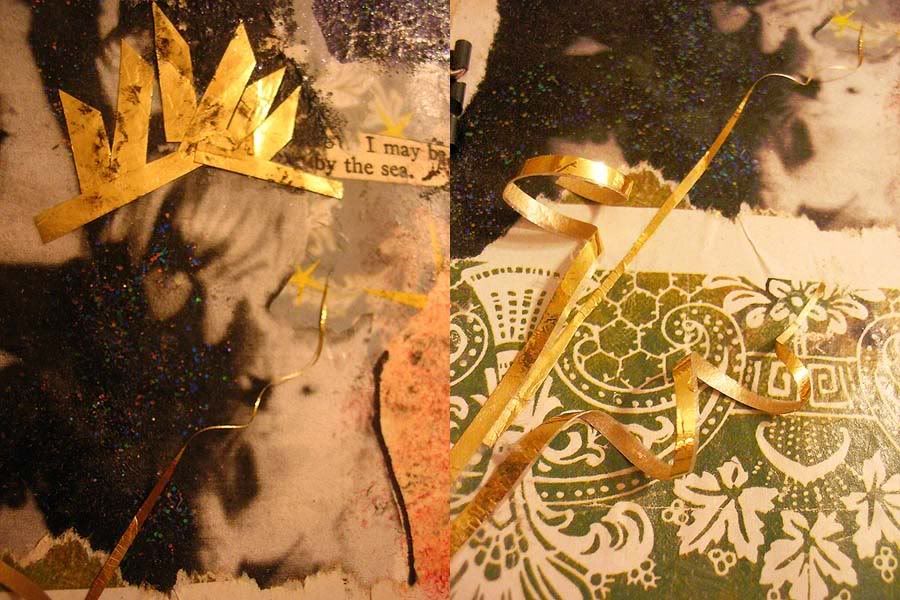 thanks to Jennifer who had the book before i did. she wrapped it up with gold ribbon, which i used for patricks crown =] and the remaining gold pieces you see on my pages. i actually twisted the pieces on the right so they would stick up like that. i know they'll eventually flatten out but in the mean time, i like it.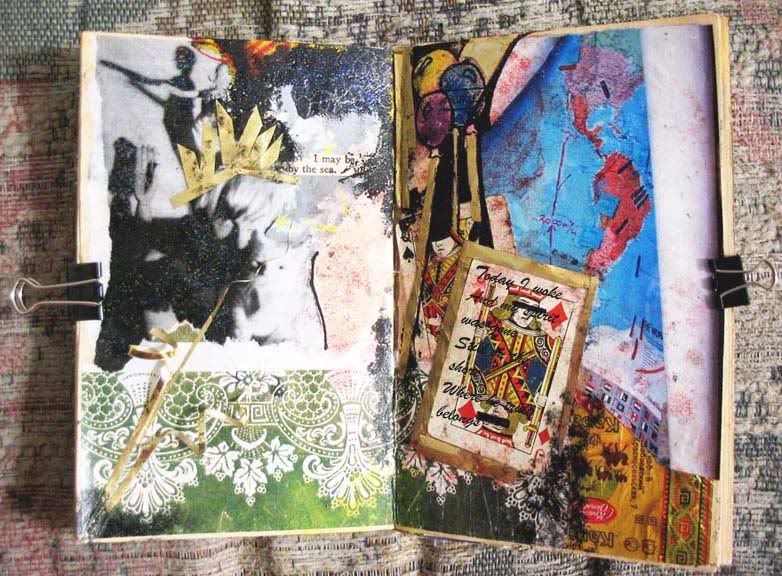 well here are my finished pages. i also have glue that has glitter in it and dries clear, so of course i had to use it. im pretty sure i used it allll over my pages because its obviously not patrick with out glitter. =] you cant really tell by the photos, but believe me its there.
and if you're wondering what it says on the card, it says:
"Today I woke
And my spirit was gone
Still on the shore
Where he truly belongs"
from the song 'ghost song'

so i hope you like it, because i know i do. im actually really happy how it turned out. just with i could have gotten better photos.